Director ⎯ Mainly active in Mental Healthcare and Primary Care
Director ⎯ Mainly active in Mental Healthcare and Primary Care
"Quickly understanding the core of complex social issues and debates is what I enjoy most. Then, with an eye for different interests, I give practical advice so that parties can move forward together."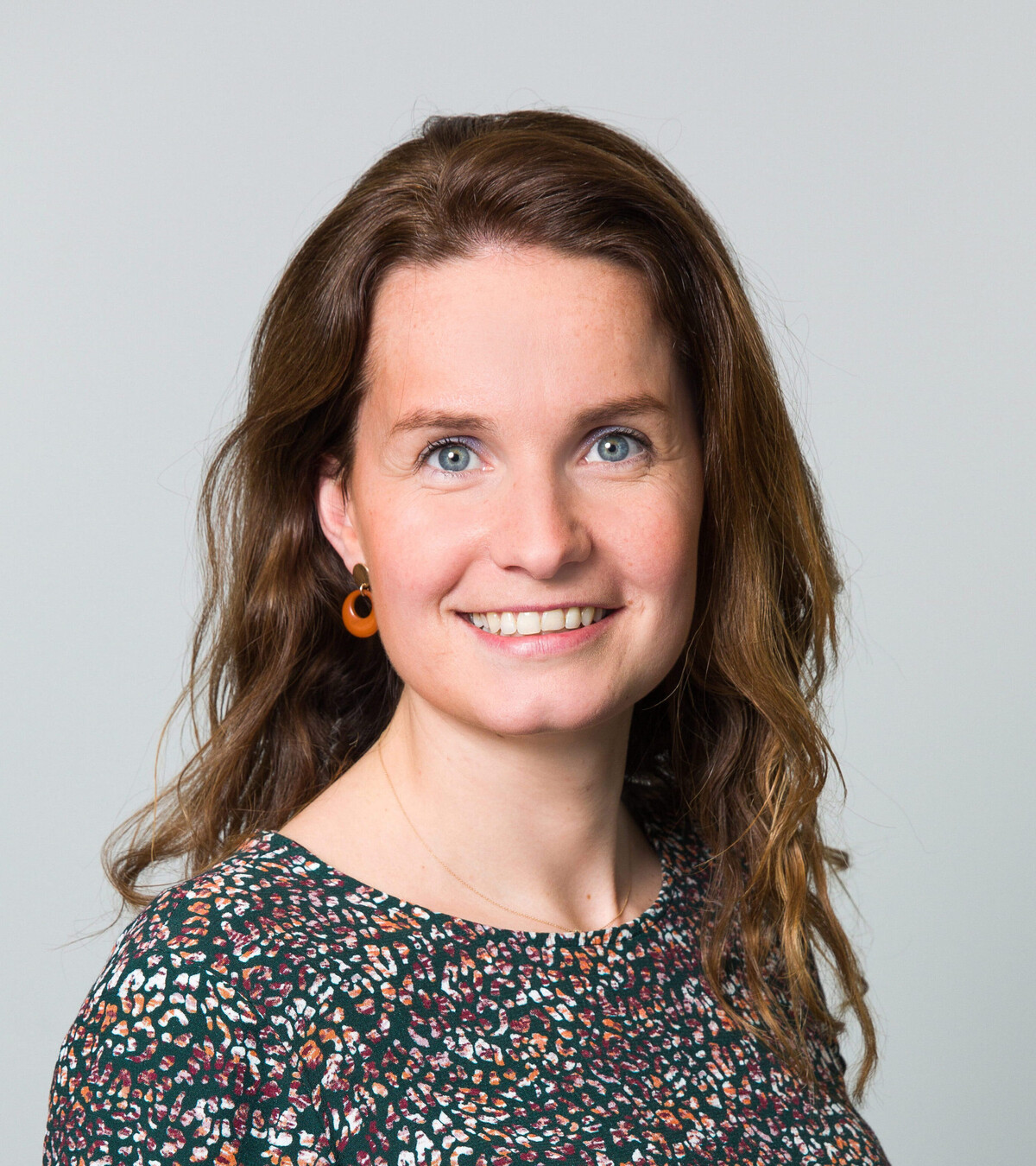 At SiRM, Geraline leads projects where parties with differing interests must work together to develop a new strategy or working method. Geraline quickly identifies, understands and locates the root of the problem, connecting all parties and drafting clear and accessible guidance.
A member of the SiRM team since 2013, Geraline makes a significant social impact by drawing up clear, substantiated advice with great care and enthusiasm. A highly analytical clear thinker, she offers rapid insight into complex challenges.

Geraline studied Health Sciences at the Vrije Universiteit of Amsterdam, achieving a master's specialisation in 'Policy and the organisation of care' with honours. Presented with complex questions involving multiple interests, she can quickly determine the essential issues, mediate between parties and suggest a mutually beneficial proposal that suits all parties. By doing so, Geraline helps disparate parties find cohesive direction and structure.
Geraline predominantly leads healthcare projects at SiRM. Clients include regional healthcare providers, municipalities, professional associations and industry associations, health insurers and ministries.
Examples of Geraline's project experience
Evaluating healthcare Outline Agreements: SiRM evaluated the Outline Agreements in healthcare for the Ministry of Health, Welfare and Sport, making concrete recommendations for the more effective use of healthcare agreements and closely involving all signatories of existing Outline Agreements in the evaluation.
Facilitating a covenant on the continuity of youth care: Together with the ministries and Youth Authority, municipalities and providers have agreed on the covenant 'Promoting continuity of youth care'. The covenant aims to promote youth care continuity and prevent its (temporary) loss to young people and their parents/legal representatives. SiRM supported all parties in reaching the agreement and acted as secretary of the covenant.
Supporting mental-healthcare monitoring: In response to parliamentary questions about the accessibility of highly complex mental healthcare, SiRM helped health providers and insurers set up a nationwide network of case tables, providing monitoring and content-stimulating input and guidance.
Developing a new psychological care-profession structure: SiRM guided psychological care associations in developing a new professional structure for academic psychological care professions. Together with independent chairman Alexander Rinnooy Kan, SiRM devised an advisory strategy with the association chairs by preparing an inventory of care demand and supply in all psychological-care domains.
Formulating a quality framework for the emergency-care chain: SiRM supported the National Acute Care Network and emergency-care-chain partners in drawing up a national quality framework for the emergency care chain. The quality framework describes how parties in the chain seek greater cooperation to optimise therapeutic outcomes for acute-care patients.
Establishing care-consolidation guidelines: SiRM drew up care-consolidation guidelines for university medical centres (umc's) in the Netherlands, enabling the board of the association of umc's to determine how promising a consolidation initiative is. We conducted detailed analyses of seven existing care consolidations to inform and direct guideline development.
Clarifying the psychiatric care-chain's organisation and content: SiRM assisted acute-psychiatry-chain partners in drawing up the 'Acute Psychiatry' care standard, which describes the content and organisation of support for those needing acute psychiatric help. We helped formulate agreements about each care-provider's responsibilities per step in the chain and develop a mental healthcare triage guide.