"I like to contribute to complex issues of great social importance. The combination of sound and independent analysis and cooperation with the relevant stakeholders is key for achieving this."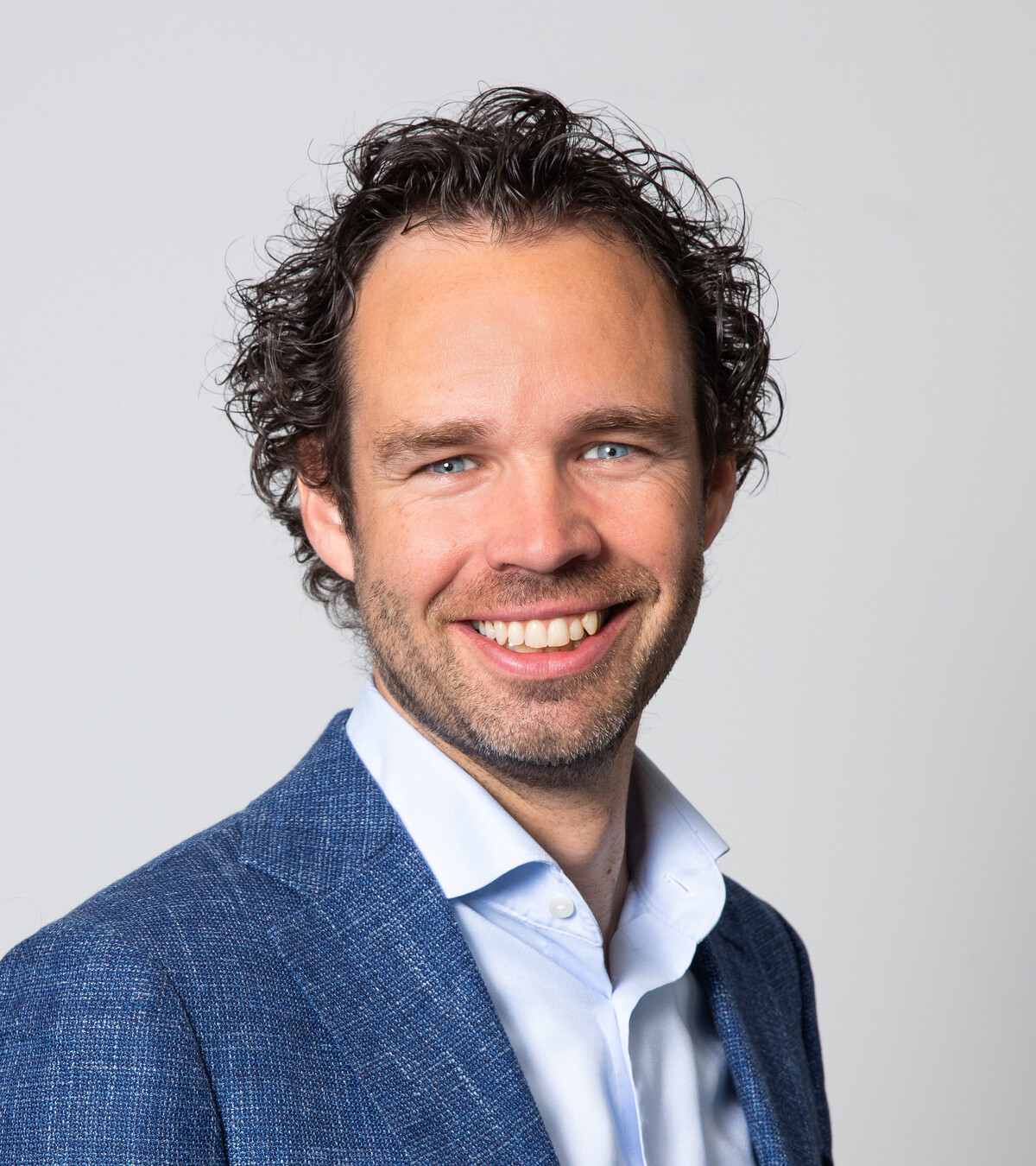 Roderik's projects often have a strong analytical component well-suited to his economic background. By presenting relevant facts and creative analysis in a clear and accessible manner, he supports clients with solutions for complex social issues, contributing to better decision-making in public-interest sectors.
Roderik studied International Economics and Economic Geography at Utrecht University, subsequently obtaining his PhD there. He worked at the Netherlands Environmental Assessment Agency (PBL) in the regional economy and housing market during his doctoral studies, joining Roland Berger Strategy Consultants after his PhD. He was involved in various healthcare-sector projects there, later becoming a researcher and project leader at Atlas Research. Roderik has conducted and led numerous research projects on the housing market, culture, the social domain and the regional economy.

Roderik joined SiRM in April 2020, focusing on strategic healthcare projects with a strong analytical component.
Examples of Roderik's project experience
Investigating options to strengthen the elderly-care labour market: While the demand for elderly care is increasing due to the ageing population, the supply of potential employees and informal carers is lagging. ActiZ (the Dutch association of elderly care organisations) formulated eight policy options for solving the labour market issue, commissioning SiRM to map the impact and feasibility of each policy option using quantitative analyses, desk research and work sessions.
Supporting the introduction of a new financing system for mental healthcare: SiRM conducted statistical analyses of mental health patients' care-service uptake and use for the new national mental-health-care financing model in the Netherlands. We used the results to inform a critical component of the new model: the 'care demand typing' (groups of patients with the same care-demand type).
Assessing municipality policies on elderly housing and care: Together with the company Finance Ideas, SiRM is conducting an ongoing study into municipality policies on elderly housing and care on behalf of the National Housing and Care Taskforce. Cooperation between housing providers and care providers can help older people live independently and participate in society for as long as possible, with municipalities playing a crucial facilitative role. Our study highlights informative differences in municipalities' approaches.
Mapping the future of elderly care: SiRM researched possible changes in the regulation of long-term care for the national elderly care association ActiZ. Regulation of the collectively financed elderly care package might change due to the ageing population and associated labour-market shortages. SiRM mapped out the expected and possible changes, developing three future market-structure scenarios.
Facilitating collaboration between regional emergency-care providers: SiRM advised on strategic collaboration between regional emergency care providers (including hospital, mental health and elderly care), supporting providers in developing their joint ambition and translating it into a joint 'emergency square' in the Elisabeth-TweeSteden hospital in the Dutch province of Brabant.
Publications by Roderik Ponds
Roderik contributed to the following publications.